This 2 hour virtual training will cover:
Why build a movement? How to recruit, engage, and onboard new volunteers, develop volunteer leadership, and build community.
Trainers: Sonia Silbert, 350 VT
—————————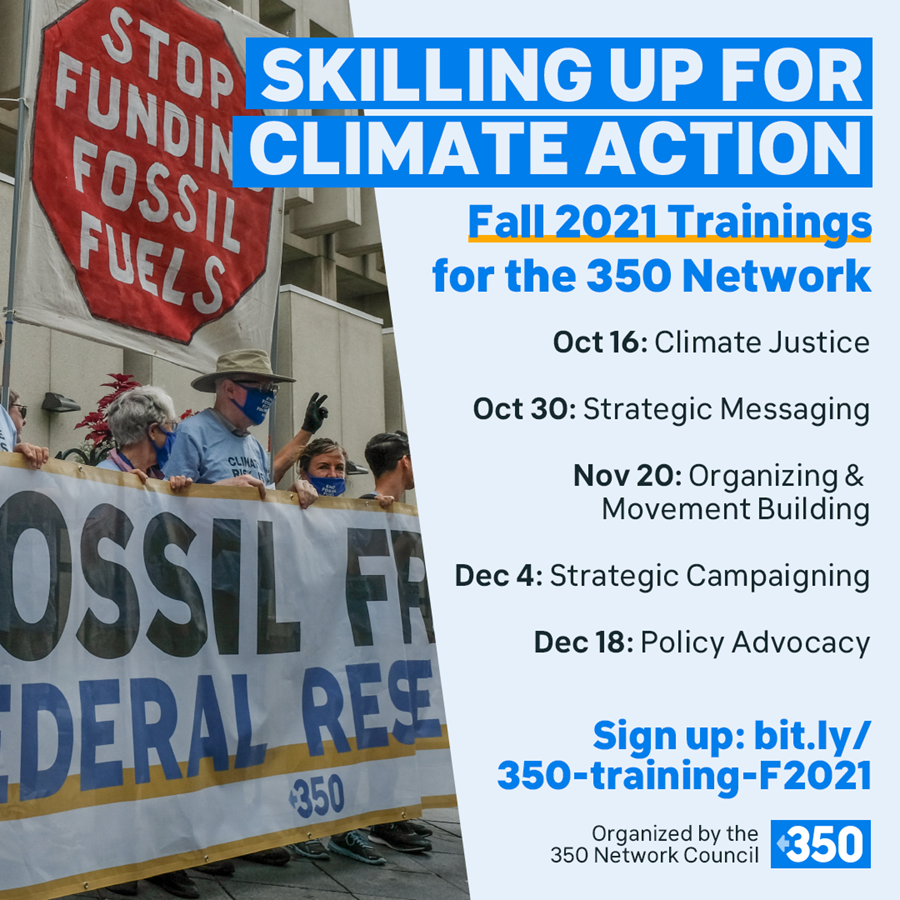 Skilling Up for Climate Action is a series of five FREE online 2 hour trainings for members of the 350 group network to ground us in shared principles and empower us to take bolder and more strategic action. 
All members/supporters of 350 affiliates and their partners / network in North America are welcome! Whether you are a new volunteer looking to jumpstart your activism skills, or a more experienced group member looking to stimulate thinking about new concepts and create stronger connections with peers across the 350 network, these trainings are for you.
CART closed captioning will be provided at each training, and recordings and training materials will be available below after each training. Delivered by experienced trainers from local 350 groups in collaboration with 350.org. See more info including on the other trainings here.