Hi everyone,
One of my favorite facets of the climate movement is the connection and solidarity we build with one another. On a personal level it gives me the most joy, and on a movement level it is the only way we can win.
To end the climate crisis we need to shift our economy from an extractive one based on endless growth and controlled by the economic elite, to a regenerative one controlled democratically by the people. The only way to change the economic system is to build a movement of movements where the 99% are united against our common enemy – the economic elite. To build a movement of movements powerful enough to tackle the economic elite, we need to unite with the movements for racial justice, economic justice, immigrant justice, LGBTQ justice, and more. One way to do that is by aligning our campaign demands with those movements, like ensuring that the Portland Clean Energy Fund tackled historic racial injustice, the economic injustice of renewables being innaccessible to low income renters, as well as tackling climate pollution. Another way to do that is by building connection and solidarity with each other, across lines of class, race, gender.
And so it's disheartening when a documentary comes along that seeks to force us apart, send us all into despair, and discredit the climate movement. Michael Moore and Jeff Gibb's Planet of the Humans is a lazy, misleading, dangerous, but also very popular film. Initially we thought we'd just ignore it and not spread its lies, but it has now been watched by over 6 million people and we've received multiple emails about it, so we thought it worth addressing.
The moral of the story of this new film is that renewables are disastrous, environmental groups are corrupt, and uses the racist trope of population growth as our only solution. To come to these conclusions it uses outdated and simply untrue claims, cherrypicking and misinformation. It singles out some climate groups, including 350.org and Bill McKibben, for his brief support of biomass in the early 2000s (he changed his mind at the same time as the entire scientific community a decade ago), and for supposedly trying to profit from the false promise of solar and wind (patently untrue). There have been multiple debunkings (here, here, here, here, here and this one directly from Bill McKibben for example) of the film's arguments. 
There are a couple of kernels of truth in the film (burning trees for energy is bad; solely technological fixes won't get us out of this mess; green capitalism isn't a solution) but it's a lie to therefore paint renewable energy and the climate movement as a sham. Large environmental NGOs can and should be critiqued (the revolutionary work tends to happen in small grassroots organizations anyway, like 350PDX, which has only 5 staff. We are affiliated with 350.org – we share a name and sometimes collaborate on campaigns – but we are an autonomous and financially independent organization) but it is unfair and disheartening to see such bold misrepresentation in this film.
Despite this film, the work to build a bigger movement goes on, to conserve energy; replace coal and gas and oil with wind and sun; break the political power of the fossil fuel industry; demand just transitions for workers; build a world that reduces ruinous inequality; and protect natural systems, both because they're glorious and so they can continue to soak up carbon. Let's continue to stick together to make that future a reality.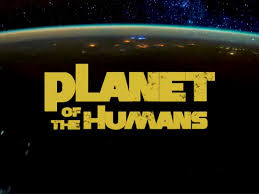 ——————————-
Check out the 350PDX Actions page for all the actions you can take right now. It's different every week and there are 6 actions on there right now!
Here's your 350PDX weekly update. Let's start with some good news this week!
"The permanent reductions in conventional energy demand wrought by the COVID-19 pandemic will change the oil and gas industry forever, leaving renewables as the only energy form resilient enough to keep growing, according to separate assessments released last week by the International Energy Agency (IEA) and Europe's biggest fossil, Royal Dutch Shell." Article here.
COVID-19 Resources
Our biggest priority right now is making sure folks in the 350PDX community can get the support they need. Please use the request support form if you would like food and other supplies delivered to you, and the offer support form if you would like to volunteer to help. It is being run by an all-volunteer grassroots network that has sprung up to provide mutual aid across the city.

Check it out for the full list of resources for self care, community care, tackling bias/xenophobia, and organizing during this time. Take a look here.
Actions
All these actions and more are listed on the new 350PDX Actions page!
Opportunities​​​​
Reclaiming Connection, Backing Frontline Leadership: Listening Tools for White Climate Activists
TONIGHT Wednesdays, May 6, 13, 20, 27, 5:30PM – 7:30PM @ Online – Get updates here

Racism, genocide, and other oppressions are getting in the way of a united climate justice movement. We are making progress but still struggle with these divisions. This interactive series introduces listening tools we can use to move against racism and to support each other as we take steps to broaden our movement, and to help each other improve our ability to form good working relationships across divisions of "race" and other oppressions. To register or inquire, please email Margaret at margaretjwj@gmail.com. Organized by Sustaining All Life. Check out this handout beforehand.
Bark's Rad◦i◦cle Training: Intro to Forest Policy
TOMORROW Thurs May 7, 6:00PM – 8:00PM @ Online – RSVP here

Do you ever wonder why 50% of Oregon is managed by the federal government? Or wonder why logging can happen in National Forests, but not National Parks? Do you know if clearcutting is legal, and whether threatened Spotted owls are really protected? Do you have other questions about why and how the Forest Service manages our local forests? Do you know how to influence the management if we, the public, don't like it?

This training, facilitated by Bark's policy coordinator and staff attorney, Brenna Bell, will answer these questions, and more, as we learn about how half of Oregon came to be managed by the federal government and what factors drive federal agency (mis)management of our public lands.

In this pandemic version of the training, Brenna will also discuss why logging and fire suppression are deemed as mission critical by the Forest Service, while so many other uses of federal lands are shut down. Facebook event here.

Online Training: Building a Nonviolent Direct Action Campaign
TOMORROW Thursdays, May 7, 14, 21, 28, 4:00PM – 6:00PM @ Online – RSVP here ($29)

Join Eileen Flanagan, a highly experienced national activist, for this online course which will teach you the basics of nonviolent direct action campaigning. With proven methods of building people power, campaigns shake up the status quo through tactics that range from fasting and boycotts to noncooperation and civil disobedience. If you're feeling discouraged, this is the perfect time to build your strategic skills in the methods of Gandhi, King, and suffrage leader Alice Paul. The course will begin Thursday, May 7th and run the four Thursdays of May from 4 to 6 PST. Costs $29 – sign up here.
Thank you all for the work that you do, stay safe, and we're all in this together,
Ashley, Chris, Chuck, Dineen, Lucy – the 350PDX staff