Hi everyone,
Say her name. Breonna Taylor. Millions of us across the country and the world have been saying, chanting, screaming Breonna Taylor's name in the streets and demanding justice for over 120 days. 
Today the decision was announced in Breonna Taylor's case, and justice has not been served. One officer has been indicted on charges of endangering neighbors with reckless gunfire, but no one was charged for murdering Breonna Taylor. Words fail about this court decision, so here are some words from others:
"To not indict the officers for murder is to claim #BreonnaTaylor killed herself. Racist America constantly kills Black people and then tells Black people we killed ourselves. Racism extends past death. But we'll never stop declaring that our lives matter, that our deaths matter." – Ibram X. Kendi
"We are disgusted, but not in the least bit surprised. Because a system cannot fail those who it was never meant to protect. #BreonnaTaylor, we will say it every day until it becomes true: You deserve justice. :: #BlackLivesMatter" – The Root
The decision comes over 6 months after 26-year-old Taylor was shot and killed inside her own apartment at the hands of the Louisville police after they entered in the middle of the night on a 'no-knock' warrant. If you're not already familiar with this police killing you can read more here.
Folks will be gathering this evening at 7:00PM at the Justice Center downtown in solidarity with Lousville.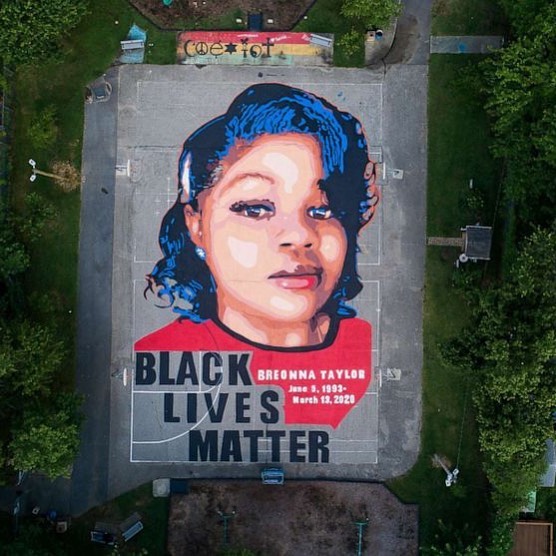 ——————-
On Monday we had our 350PDX General Meeting with about 60 folks joining us to hear about climate change and wildfire, as well as our Takeover Chase campaign, and updates from our other teams and campaigns. You can watch it here and share on Facebook!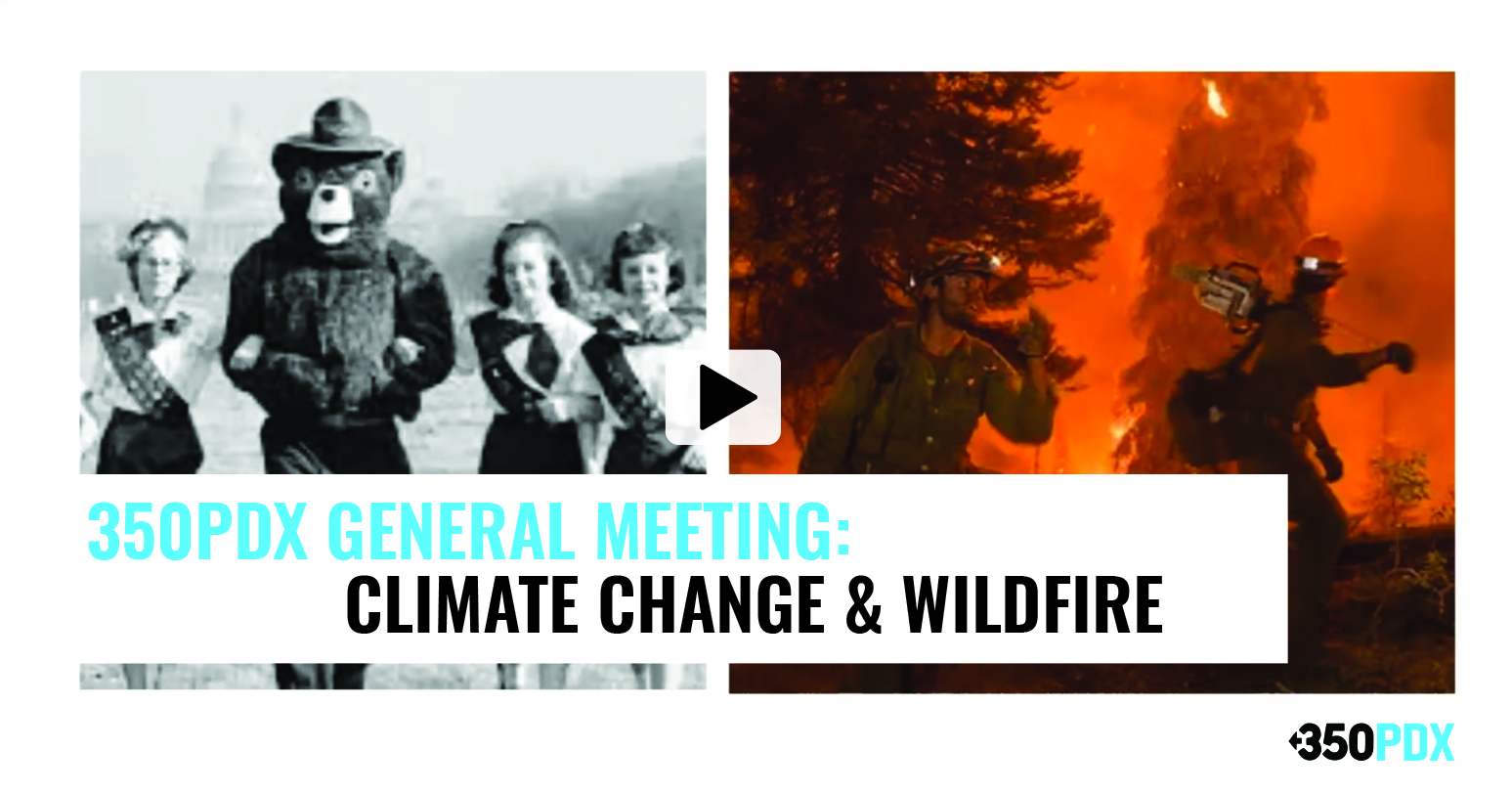 And last week we had our webinar around global solidarity with the Philippines – the most dangerous country in the world for environmental defenders, and a potential insight into a future of fascism that the US could be facing. Watch it here and share on Facebook!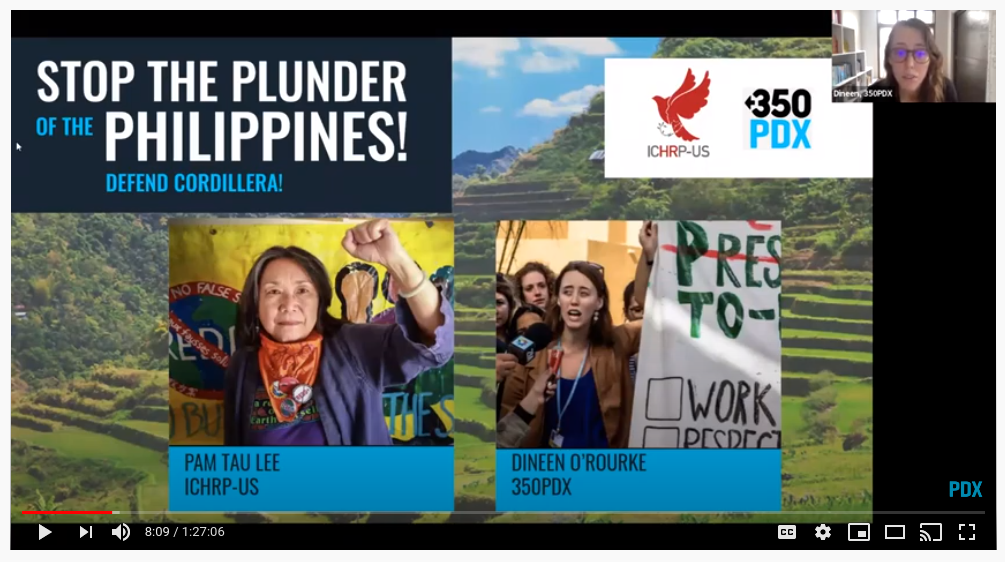 Here's your 350PDX weekly update!
Actions
All these actions and more can be found on our website's Take Action page – 350pdx.org/action
Resources
Opportunities​​​​
Training: Remote Organizing and Volunteer Engagement 101
Sat Sept 26, 11:00AM – 1:00PM, OnlinePart of the 'Get Ready For The Revolution' training series, for new and existing volunteers to learn core organizing skills. Learn how to maximize remote organizing and engage new volunteers now and following the election.
BLOOM – A Day of Community
Sat Sept 26, 12:00PM – 3:00PM , Peninsula ParkOn the day Proud Boys and other white supremacist and fascist groups are planning to rally in the city, PopMob, along with Portland DSA, Rose City Antifa and other groups are organizing a day of speakers, tabling, food, community, to show peaceful and clear opposition to fascists coming into #PDX with threats of violence and intimidation
Youth Town Hall – City Council CandidatesSun Sept 27, 5:00PM – 8:30PM – Online

Hosted by BIPOC youth organizers, the Youth Town Hall is an opportunity to ask City Council candidates about the issues impacting youth.

Our country is more divided now than ever. Right now, we are seeing young people stand up and demand radical change to the status quo that must be met with radical action from our elected officials. On Sunday, September 27th at 5PM come hear Portland City Council and Mayor candidates answer the questions that most concern local youth. Attendees will have the opportunity to ask questions not addressed by the hosts of the event. Topics addressed will include climate change response, racial justice, transportation justice, recent protests and more.

Stronger Than Storms: Climate and Just Recovery Forumacial Justice is Climate Justice Learning SeriesWeds Sept 30, 5:00PM – 6:00PM – OnlineAround the world, hundreds of millions of people are on the frontlines of the fossil-fueled climate crisis. Whether it's hurricanes, wildfires, droughts, or floods, science has shown that climate change is making extremes of weather far more destructive. Our movements need to rise together to support and protect one another and to hold the climate criminals in the fossil fuel industry and government accountable. This virtual townhall will bring together representatives of climate impacted communities to share stories and connect the dots between our struggles.

Register here – IMPORTANT NOTE: There will be simultaneous Spanish-English interpretation and CART closed captioning in English on this call. Información en Español.

Stop Funding Tar Sands: Digital RallyFri Oct 2, 11:00AM – 12:00PM – Online

Tar sands is one of the dirtiest, most carbon-intensive fossil fuels on our planet. Pipelines like Keystone XL, Line 3, and Trans Mountain are disastrous for people and the planet. They're built on Indigenous lands without consent, endanger the safety of Indigenous women, and poison nearby communities.

That's why on Friday, October 2nd, we're partnering with Stop the Money Pipeline and Indigenous frontline leaders from across the country to organize Stop Funding Tar Sands, a day of solidarity with frontline and Indigenous communities fighting back against Tar Sands pipelines including Line 3, Trans Mountain, and Keystone XL.

Portland Black Lives Matter Protests
Every day @ across the city – details here
Click here for our advice for showing up to protestThere are events all day every day, in a whole range of different neighborhoods and at a whole range of different levels of risks – from standing on street corners waving signs in the middle of the day, to COVID-safe car caravans slowly parading around the city, to late night protests downtown. Some events are only being planned or details released less than 24 hours in advance, so if you want to be in the loop, join our Signal chat (by filling in the Volunteer Form here!) The Signal chat and the Volunteer form is also good if you want to find a buddy to go protest with!
Racial Justice is Climate Justice Learning Series – Affordable Housing
Thurs Sept 24, 6:00PM – OnlineJoin our friends at 350 Seattle tomorrow Thursday (9/24) at 6pm for the third of their Climate Justice is Racial Justice webinars — a learning series on the ways racial inequities intersect with the threats of climate change. These fights are deeply interconnected, and the way to build a healthy, resilient future is to learn, understand, and support one another in the fight against the systems of oppression that we've all been enmeshed in. Each week for four weeks, a 350 Seattle team will host a guest speaker who will draw connections between racial justice issues and the work we do in the climate movement. Attendees will have the chance to ask questions, and be offered a clear way to learn more and support each issue. REGISTER HERE!

Webinar Schedule:

September 24th — Speaker Maya Garfinkel (Be: Seattle) on Affordable Housing
October 1st — Speakers from Tacoma LNG Resistance on Environmental InjusticeFor each webinar they will offer closed captioning and will be recording each one to have available afterwards. Please contact Shemona (shemonamoreno@350seattle.org) for any further accessibility needs or questions. There is no climate justice without racial justice
Thank you all for the work that you do, stay safe, we're all in this together,
Ashley, Chris, Chuck, Dineen, Indi, Lucy – the 350PDX staff
Every donation counts DOUBLE for the next week. Please donate now to sustain the movement!