Hi everyone,
My weekly update is coming a little later than usual this week, as we've been figuring out what the appropriate response to COVID-19 is. Here at 350PDX, we're taking the COVID-19 pandemic seriously. This isn't a time for panic, but it is a time for an abundance of caution. The virus is currently spreading in Portland, but if we can slow its spread then we can keep our medical system from being overwhelmed. Here are some things we can do as organizers and activists:
– Wash your hands, and do it well. Yes, you're probably sick of hearing this already, but it's worth repeating at every opportunity!
– The 350PDX office will be closed until further notice. We are based in a church with a congregation of mainly older people who are more susceptible to COVID-19.
– We're encouraging all teams to hold their meetings remotely using Google Hangouts, Zoom, or other remote meeting tools. Most meetings can still happen quite effectively via video conference. Please reach out to us if you need support with figuring out how to do so.
– We're also postponing a number of events planned for the coming weeks, notably including the April 22 Earth Day mobilization.
– If you're sick, please don't come to meetings, events or trainings — even if you think it's probably just a common cold.
– For more info on preparing yourself for COVID-19 personally, we've found this rundown helpful.
Here in the office, we're washing our hands religiously, not giving each other so many hugs, working from home a bit more, and coming up with contingency plans in case things get worse.
I talk a lot about how important the community of the climate movement is, and now is a time when we must look after each other. We're keeping in mind the needs of folks in our community who are most vulnerable to this virus, including elders and people with compromised immune systems. Taking every precaution we can is just one of the ways we can care for each other in complicated, difficult times. Consider helping your neighbors and friends who are more vulnerable to this pandemic by bringing food, talking on the phone, and offering other types of support.
Many teams are opting to hold their meetings online, and sometimes these decisions to switch online, or cancel, are made at late notice. So please always check the calendar before heading to meetings and we'll make sure to keep that calendar updated as much as possible!
Here's your 350PDX weekly update.
Updates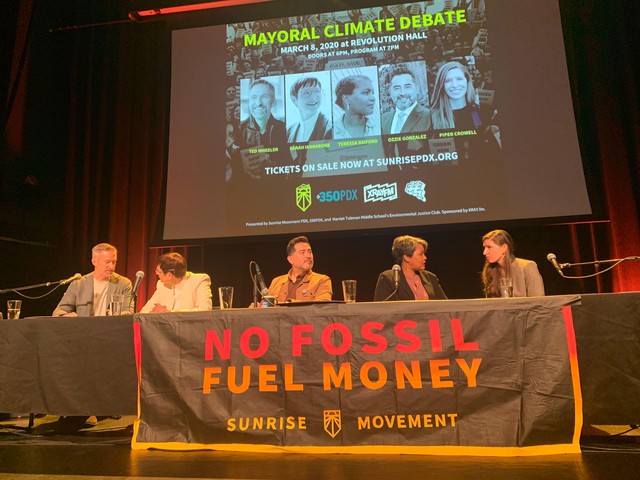 Requests
Opportunities​​​​
Any of these events may be cancelled or moved online at late notice. Please check the calendar or with the contact person before heading to these events
Thank you all for the work that you do, stay safe, and look out for one another,
Chris – 350PDX Volunteer & Communications Manager